Diaper Bag | A Review by Katie Frances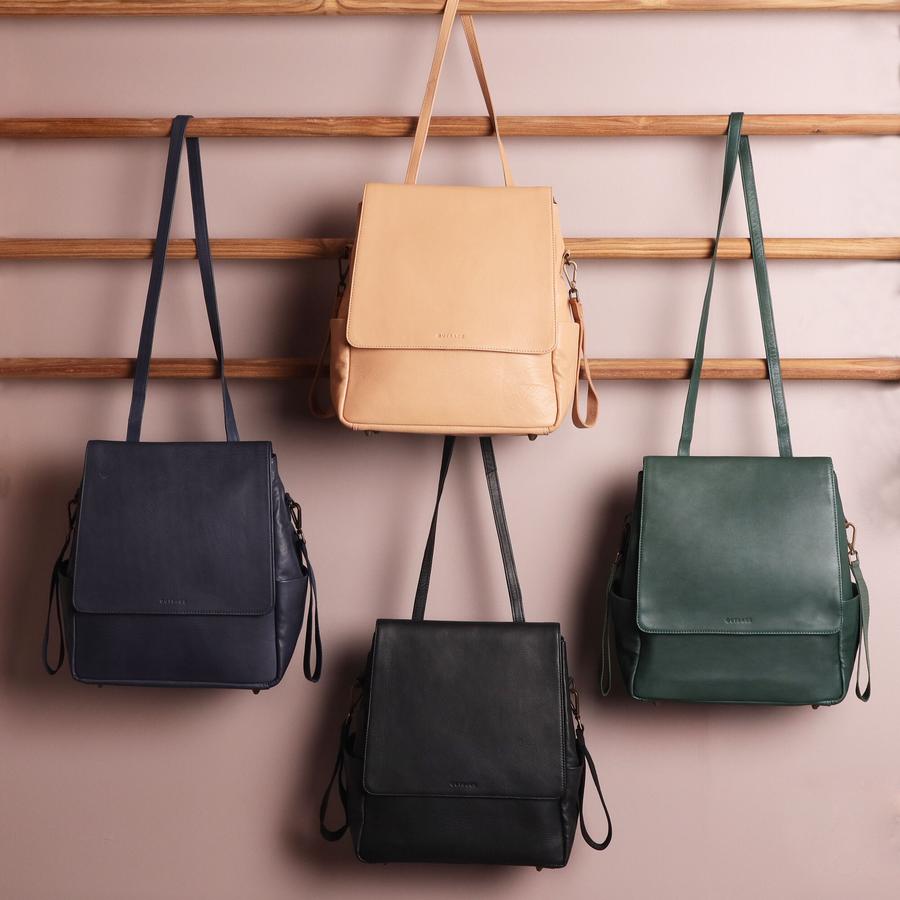 Whether it's a newborn baby or a toddler, as a mother, you can never be too prepared. Food, toys, diapers, change of clothes, your baby can need anything, anytime. And there is one thing which becomes your most important companion - Diaper Bag, to hold everything together. I wanted to upgrade from a shoulder bag to a more comfortable diaper bag. So I had been actively searching for a rucksack style bag which is convenient and spacious both.
I saw the Outback's Diaper Bag and instantly fell in love with it. It changed my perception of a perfect diaper bag. An impeccable blend of style, design and functionality. 
MINIMALIST DESIGN 
The design of the diaper bag is practical, luxurious and functional, with a minimal, sleek and clean look. It is made of genuine leather and is available in a variety of colours. I loved the tan colour because it is beautiful and looks chic. Each backpack can be personalised with your name and I chose to get my name embossed on the backpack. It felt nice and unique to see my name on the bag. It has a wipeable lining inside in case some liquid spills. Looks like they thought of everything while designing this bag.
COMPACT YET SPACIOUS
On the exterior, it has a big flap at the front with two magnetic snaps at the sides which instantly secures my belongings. It also has a zip on top once the flap is opened for that added layer of security. Also, it has pop openings on the sides which are used when I carry lots of things. On the front is a wonderful pocket where I keep my wallet, phone and keys. Moreover, the diaper bag has two side pockets in which I keep my water bottle or my baby's bottle. Also, it is roomy enough to keep snacks, extra baby clothes and breastfeeding slip.
ORGANISED
My previous diaper bag was unorganised which made it difficult to access items kept inside. This diaper bag has four compartments in which I keep diapers, old mat and wet wipes as well as my beauty and a hygiene kit. Also, it has a black zip where I store my personal belongings. For all you super moms out there, it also has a separate laptop section which makes this diaper bag perfect for work also.
MULTI-PURPOSE
A diaper bag needs to last you a long time. You don't want to be buying a new diaper bag every 6 months because your baby has grown or it's started falling off from places. Since this diaper bag is made using genuine leather, I expect to use it for a long time. When the kids no longer need a diaper bag, I can use it as a backpack for myself. When I pull the straps up, it can be used as a crossbody or a purse. The bag is extremely comfortable and has many variations which can never go out of style.
You can check out my review on this diaper bag by clicking here. 
---