Traveling with Gadgets Made Easy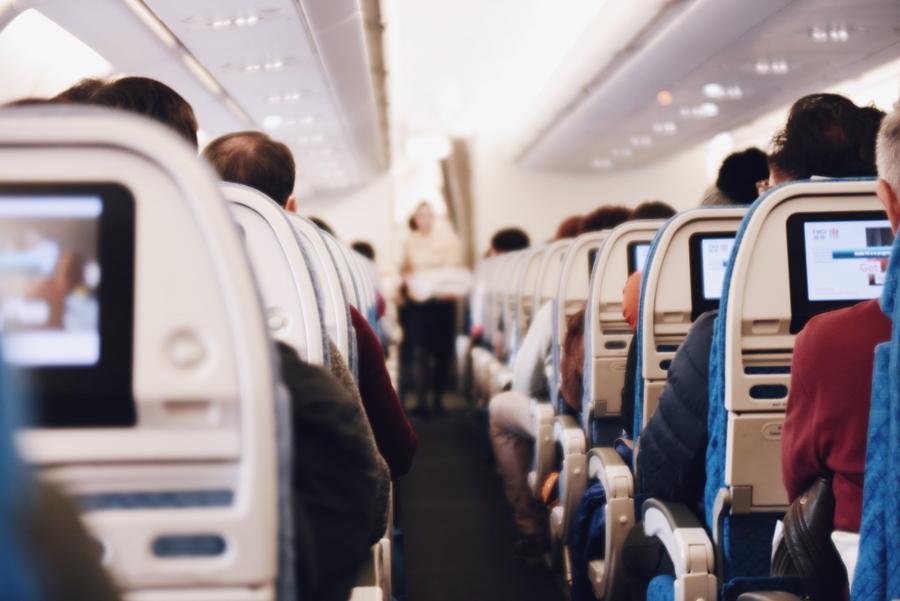 You've booked your flights, hotels, got your visas and are now all set for your holiday. Wait a minute. What about those cool gadgets that you own? Whether it is your notebook, tablet, external battery packs, fitness band or your beloved DSLR camera, you can't take them all. Have you figured out which ones to carry and which ones to leave?
You will have to simplify how you carry your gadgets when you are away from home. Gadgets are expensive and it is important to keep them safe. We are going to give you some tips that will be very useful for you while planning your next vacation.
1. Cables & Chargers
Most of the phone chargers, except Apple these days come with Micro USB on one side and Type A USB on the other. If you have a mobile phone charger like this, you're in luck. You only need to carry this one cable which will connect most of your other gadgets like external hard drives, external battery packs, cameras etc. So there is no need to carry chargers for your mobile phone, tablet and camera separately. In case you're an Apple user, you would ideally have to carry the supplied Apple lightning charging cable along with the Micro USB cable for your other gadgets. You may also buy just one charging cable which works with all Micro-USB and Lightning gadgets like the one available at Native Union.
2. Universal Plug Adapter
If you are traveling outside the country, it is important to carry a universal adapter. They are not expensive and will allow you to use plugs anywhere in the world. Make sure it is of good quality. Skross is a world leader in designing such universal adapters.
There are adapters that in addition to delivering an electrical connector compatible with the one used by your charger, includes one or more USB ports. It may be somewhat more expensive, but is clearly worth it.
3. External Battery
Running out of battery when you want to take a picture of the Eiffel Tower or need to locate it with Google Maps can be very annoying. We recommend carrying a portable battery pack with you. These are compact & light weight and are compatible with all your gadgets.
They are very cheap, small in size and serve to charge a smartphone. Remember, when it is about your cool gadgets always trust in quality brands. Mophie makes very stylish and reliable external power packs.
4. Choose your Gadgets
Tablet, notebook, smartphone, camera and more. Are you really going to use all these gadgets, when one can fulfil the role of several others?
If you have a modern smartphone, chances are you would not need a stand alone camera, unless you are a professional photographer with a huge camera & lenses set. Believe me when I tell you that you will end up using your smartphone to portray your best moments.
Notebook versus tablet? Consider how much would you end up using them each. It is not pleasant to carry a lot of electronics, especially when putting it in the luggage. They may get damaged, or worse stolen. Not to mention, they will take up valuable space. To minimise space consumption, we suggest you use cases designed to store your gadgets efficiently. Try Outback's Essential Phone Wallet to store your essentials efficiently.
5. Keep Them Charged
Nobody likes to open their notebook on a long airplane journey only to find out that the notebook is out of juice. Several airports around the world will ask you to turn on your gadgets as a security measure to prevent terrorists from carrying explosives. So make sure that your gadgets have enough battery for such security checks. If you bought an electronic device during your trip, better to take it out of its box and load it.
6. Buy a Good Headphone
If you are one of those people who like to watch movies on the airplane or listen to music on the train, we suggest you buy a good quality headphone. It dims the noise of the airplane engines and gives you privacy while watching your favourite show. Think of it as your all time travel companion. The market is full of excellent quality headphones. Our all time favourites brands are B&O, Bose & Beats.
I hope these tips will be useful for your next trips, taking full advantage of your favorite gadgets, without having to carry too many things with you. Happy Holidays!
---