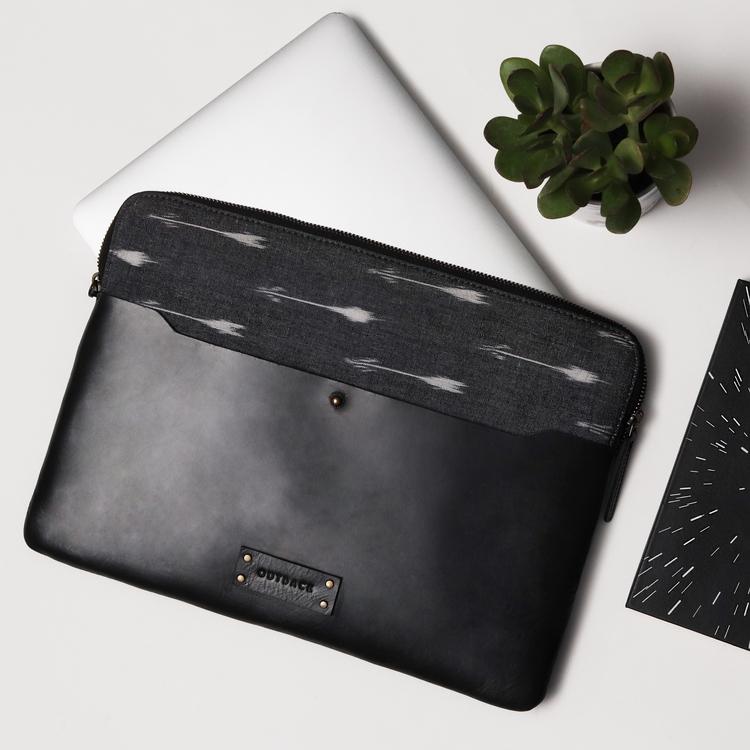 Young professionals on the go don't lug around laptop bags; they sleeve it.
Laptop bags were all the rage when you had to carry around your thick laptop along with a brick-sized battery adapter to juice it up. A bulky laptop bag showed the world that you meant business, that you worked your portable computer so hard you had to walk around with its charger and a bunch of accessories and documents.
Times, however, have changed. Today, you mean business when you are carrying practically nothing. Any new noteworthy laptop today is sleek, and packs enough juice to take you through a handful of business meetings. You don't need to lug a charger around; heck you don't really need anything else. Except a  sleeve.
Because only a monster would walk around with his laptop exposed to the elements.
A laptop sleeve is minimalist, stylish and chic. It'll hold your laptop and a few unruffled sheets of paper. It complements your style, does not drag you down and tells the world that you are a down-to-business person. It's the perfect example of stripping away the excess, of trimming the fat. It is a symbol of the no-nonsense ethos. And it'll protect your laptop too!
Outback offers two laptop sleeves. Well, one sleeve and one folio. 
The  laptop sleeve is simple, offering a padded compartment lined with microfiber fabric, and a slip pocket to store tidbits like pen drives and business cards. It's available in three colours. 
The  laptop folio is a sumptuous case, with enough space and pockets to hold a laptop, pens, cards, a journal or planner, documents, earphones, a mouse and a charger. Sometimes, absolute minimalism is not the way to go. This laptop folio is also available in three colours.
The two laptop sleeves are available in different sizes to fit laptops ranging from 11 inches to 15 inches, while the laptop folio can fit all laptops up to 13 inches. Both are customizable with your initials.
Go ahead, toss that bulky laptop bag out. It's time is done. The sleeve is here to stay, and you might as well wrap your head around that.
---